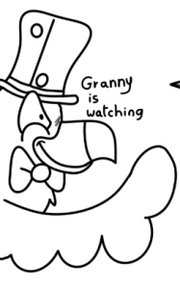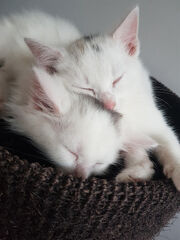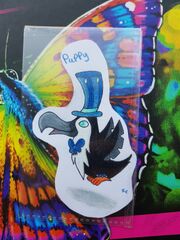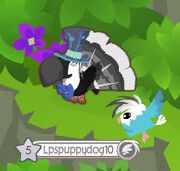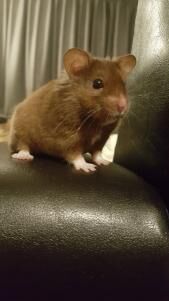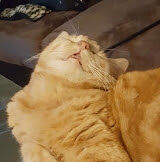 About
Hello i am Lpspuppydog10 but i go by Puppy. I am an animal jam artist who specializes in drawing pokemon (cuz im addicted).  I come from The Netherlands but ive been starting to try and learn english at the age of 8. I am a very old grenny. Be sure to stop by at my den and if you have any further questions just ask away!
Sign My Page If You Wish, Children
ello we only talked once but please to meet you :> - your adopted foster child :<
Hello, it is I -Avasoarus
Moto moto lieks u-  uH I mean grenny has yummy cookies (: - 𝔭𝔩𝔞𝔱𝔶
WAIT WHAT ABOUT ME? HFIOEHFOIEF -Cookies
Sacrifice the cursed hippo or else ur not invited to my Christmas party ):C -KugaTheFather
Hi Gren Gren, you haz amazing ert and adorable babs :0! - Your grandchild
meow -Kadaj
hello! - a certain minvee
Pages I've made
Wacky Stairs Collab (RIP Callab)
Facts about meh
I em a birb.
I act way younger then i am.
My first language is Dutch, so if i sometimes cant english thats why. (Tho sometimes i cant even speak properly in my own language XD.)
Because im from The Netherlands my timezone is very different from many people.
I em a ginger and no i dont have a soul.
I had a cat named Misty (only turned 14yr) (She was named after Misty from pokemon) and a cat named Beau (her brother, only turned 10yr).
I had a hamster named Coco (Pops) (2 yr and 9 months) and i also own many fishies. (i also had a hamster named Beige (Koekie) (only turned 1yr)
I have 2 kittens named Mina and Cody and they were born on 25th August 2019
I really enjoy baking from time to time.
I also really like gardening, but removing the weeds i dont really like XD (obviously).
I always make my art with a mouse.
When i listen to music its mostly 80's songs or K-pop.
My favorite Pokemon is Azumarill.
My favorite Fairy Tail character is Gray Fullbuster and Juvia Lockser (Loxar).
My favorite Sonic The Hedgehog character is Silver the Hedgehog
My favorite animals are a Toucan and Ringtailed Lemur.
I like to annoy my friend with Moto Moto.
I enjoy watching RuPauls Dragrace.
I have never used any other art program other then the aj art studio and MS Paint.
I joined Animal Jam in April of 2014.
I have a cap with a gengar on it which i almost wear all the time.
My favorite songs are definitely Lugia's song and Tears of Life. Here are the links: Lugia's song Tears of Life
Fandoms i like
Pokemon
Fairy Tail
Sonic the Hedgehog
Mario
The Seven Deadly Sins
Undertale
Art Prices
I always trade my art for either 2 den betas or a decent short wrist. Some of my Pokemon art u can also buy in my shops! My prices range from 3 to 14 diamonds!
My favorite pages
To Do List -w-
Process art
Dratini (1)
Dratini (2)
Dratini (3)
Dratini (4)
Dratini (5)
Dratini (6)
Dratini (7)
Dratini (8)
Dratini (9)
Dratini (10)
Dratini (11)
Dratini(Finished)

Horsea (1)
Horsea(2)
Horsea (3)
Horsea (4)
Horsea (5)
Horsea (6)
Horsea (7)
Horsea (8)
Horsea (Finished)

Sobble (1)
Sobble (2)
Sobble (3)
Sobble (4)
Sobble (5)
Sobble (6)
Sobble (7)
Sobble (8)
Sobble (9)
Sobble (10)
Sobble (11)
Sobble (12)
Sobble (13)
Sobble (14)
Sobble (15)
Sobble (Finished)

Minccino (1)
Minccino (2)
Minccino (3)
Minccino (4)
Minccino (5)
Minccino (6)
Minccino (7)
Minccino (8)
Minccino (9)
Minccino (10)
Minccino (11)
Minccino (12)
Minccino (13)
Minccino (14)
Minccino (Finished)

Natu (1)
Natu (2)
Natu (3)
Natu (4)
Natu (5)
Natu (6)
Natu (7)
Natu (8)
Natu (9)
Natu (10)
Natu (11)
Natu (12)
Natu (13)
Natu (14)
Natu (Finished)

Shinx (1)
Shinx (2)
Shinx (3)
Shinx (4)
Shinx (5)
Shinx (6)
Shinx (7)
Shinx (8)
Shinx (9)
Shinx (10)
Shinx (11)
Shinx (12)
Shinx (13)
Shinx (14)
Shinx (15)
Shinx (16)
Shinx (17)
Shinx (18)
Shinx (Finished)

Glaceon Redraw (1)
Glaceon Redraw (2)
Glaceon Redraw (3)
Glaceon Redraw (4)
Glaceon Redraw (5)
Glaceon Redraw (6)
Glaceon Redraw (Finished)

Lopunny (1)
Lopunny (2)
Lopunny (3)
Lopunny (4)
Lopunny (5)
Lopunny (6)
Lopunny (7)
Lopunny (8)
Lopunny (9)
Lopunny (10)
Lopunny (Finished)
Lopunny (Happy easter)

Flabébé (1)
Flabébé (2)
Flabébé (3)
Flabébé (4)
Flabébé (5)
Flabébé (6)
Flabébé (7)
Flabébé (8)
Flabébé (9)
Flabébé (10)
Flabébé (11)
Flabébé (12)
Flabébé (13)
Flabébé (14)
Flabébé (15)
Flabébé (Finished)
Flabébé (Finished Valentines version)

Stufful (1)
Stufful (2)
Stufful (3)
Stufful (4)
Stufful (5)
Stufful (6)
Stufful (7)
Stufful (8)
Stufful (9)
Stufful (10)
Stufful (Finished)

Cubchoo (1)
Cubchoo (2)
Cubchoo (3)
Cubchoo (4)
Cubchoo (5)
Cubchoo (6)
Cubchoo (7)
Cubchoo (8)
Cubchoo (9)
Cubchoo (10)
Cubchoo (11)
Cubchoo (Finished)

Mr. Rime (1)
Mr. Rime (2)
Mr. Rime (3)
Mr. Rime (4)
Mr. Rime (5)
Mr. Rime (6)
Mr. Rime (7)
Mr. Rime (Finished)
Mr. Rime (Finished Christmas Version)

Christmas Town (1)
Christmas Town (2)
Christmas Town (3)
Christmas Town (4)
Christmas Town (5)
Christmas Town (6)
Christmas Town (7)
Christmas Town (8)
Christmas Town (9)
Christmas Town (10)
Christmas Town (11)
Christmas Town (12)
Christmas Town (13)
Christmas Town (14)
Christmas Town (Finished)

Deerling (1)
Deerling (2)
Deerling (3)
Deerling (4)
Deerling (5)
Deerling (Finished)

Sawsbuck and Deerling (1)
Sawsbuck and Deerling (2)
Sawsbuck and Deerling (3)
Sawsbuck and Deerling (4)
Sawsbuck and Deerling (5)
Sawsbuck and Deerling (6)
Sawsbuck and Deerling (7)
Sawsbuck and Deerling (8)
Sawsbuck and Deerling (9)
Sawsbuck and Deerling (10)
Sawsbuck and Deerling (11)
Sawsbuck and Deerling (12)
Sawsbuck and Deerling (13)
Sawsbuck and Deerling (Finished)

Celebi (1)
Celebi (2)
Celebi (3)
Celebi (4)
Celebi (5)
Celebi (6)
Celebi (7)
Celebi (8)
Celebi (9)
Celebi (Finished)

Furrets (1)
Furrets (2)
Furrets (3)
Furrets (4)
Furrets (Finished)

Phantump (1)
Phantump (2)
Phantump (3)
Phantump (4)
Phantump (5)
Phantump (6)
Phantump (7)
Phantump (Finished)

Medieval Castle Collab frame 49 (1)
Medieval Castle Collab frame 49 (2)
Medieval Castle Collab frame 49 (3)
Medieval Castle Collab frame 49 (4)
Medieval Castle Collab frame 49 (5)
Medieval Castle Collab frame 49 (Finished)

Mimikyu (1)
Mimikyu (2)
Mimikyu (Finished)

Meowth (1)
Meowth (2)
Meowth (Finished)

Alastor
Alastor (Finished)

Absol (1)
Absol (2)
Absol (3)
Absol (4)
Absol (5)
Absol (Finished)

Shaymin (1)
Shaymin (2)
Shaymin (3)
Shaymin (4)
Shaymin (Finished)

Zorua (1)
Zorua (2)
Zorua (3)
Zorua (4)
Zorua (Finished)

Lurantis (1)
Lurantis (2)
Lurantis (Finished)

Jamaa collab frame 33 (1)
Jamaa collab frame 33 (2)
Jamaa collab frame 33 (3)
Jamaa collab frame 33 (4)
Jamaa collab frame 33 (5)
Jamaa collab frame 33 (Finished)

Jolteon (1)
Jolteon (2)
Jolteon (3)
Jolteon (4)
Jolteon (Finished)

Leafeon (1)
Leafeon (2)
Leafeon (3)
Leafeon (4)
Leafeon (5)
Leafeon (Finished)

Moto Mot'os (1)
Moto Mot'os (2)
Moto Mot'os (Finished)