About!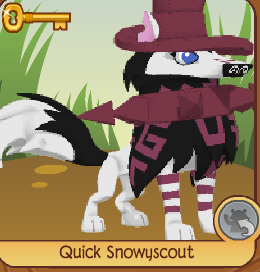 Monkey1984 is an artist on Animal Jam. Her pronouns are She/her and she draws jammer plushies. She is in the Artists Forever On Art Club. Monkey has been planning to keep on doing plushie art of people who would want commission. She has been doing plushie commission's for along time now! Monkey has been playing Animal Jam since 2019 and has been constantly drawing and doing art ever since! Her closest buddies are Packwolf16 and Kittycatlover176.
Favourites:
Food/Drink: Pasta and pizza
Colour: Maroon
Activity: Drawing
Game: Animal Jam
Favourite Dessert (or Desserts) : Oreo Ice cream and Ice cream cake!
Book series: Wings of Fire
Artists who inspired Monkey to keep Painting!
Gr8ttime, Epdod, Artsquadhq, Pindeli, Sarahg7777, Awsomeisme1233 and some more Awesome Artists!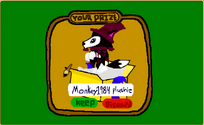 Current Masterpieces
Current Masterpieces 
Plushie of me :)

Sunny From Wings of Fire

WeForest art!

Me painting

Clay from Wings of Fire

Starflight from Wings of Fire

My Best Friend Packwolf16!

Stitch with boba tea art! :D

Date Painted: April 15- April 20

Time Took: 1-2 hours (estimated)

Facts: My first plushie drawing made in AJ

Date Painted: June 22

Time Took: 2 hours

Facts: A Dragon from Wings of fire!

Date Painted: March 2 - March 4

Time Took: 45 minutes or a little more

Facts: N/A

Date Painted: Sept 5

Time Took: 1 hour or less

Facts: Just me painting :)


Date Painted: July 7

Time Took: 2 and a half hours or less

Facts: A Dragon from Wings of fire!

Date Painted: July 12

Time Took: About 1 and a half hours or more

Facts: A Dragon from Wings of Fire!

Date Painted: August 1st

Time Took: almost an hour

Facts: My Best Friend and also apart of the Artists forever on art club! :D

Date Painted: Sept 17

Time Took: 45 minutes (estimated)

Facts: Just a kawaii Stitch with boba tea :D

Copies For Trade? Yes

Artists Price: 2-5 diamonds


Copies for Trade? Yes

Artists Price: 5 diamonds or more

Copies for Trade? Yes

Artists Price: 5 diamonds or more

Copies for trade? No
Copies for trade? Yes

Artists Price: 5 diamonds or more

Copies for Trade? Yes

Artists Price: 5 diamonds or more

Copies for Trade? No
Copies for Trade? Yes

Artists Price: only 2 diamonds or more :)
Art for Monkey1984! (Gifts, Commissions, etc.)
| | | | | |
| --- | --- | --- | --- | --- |
| Created by Eontherundi | Created by Khloe1482 | Created by Twiliflam3s | Created by Unconditionallyy | Created by Aztecthegreat |